Who am I?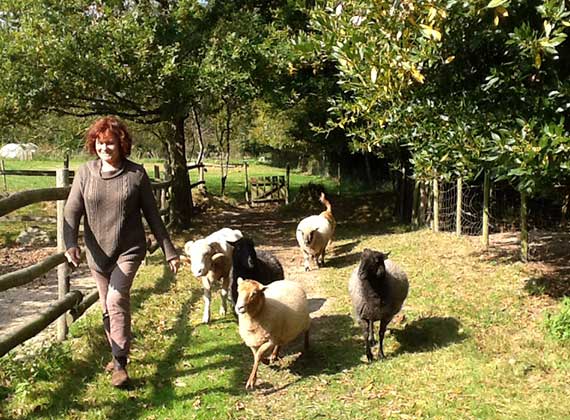 My name is Myriam Noirot-Lasserve and I am passionate about natural fibres. I treat the fleeces from the alpacas, the sheep and the angora goats, which roam free on my model farm, using ecological hand-made processes. I myself deal with the different stages of the transformation and send the fleeces to be spun in small scale mills in Belgium and France, using a tracking system which guarantees that the wool which you buy comes from Les Thibaudières.
I obtain a palette of sympathetic colours by using dyeing plants and registered pigments, ensuring that they come from natural sources and contain no heavy metals.
I create unique one-off garments in pure new wool, with natural or pigment derived colours which will serve you well throughout your life…
Do you want to learn something about wool, from A to Z? I also organise workshops in the Vendée on dyeing wool with vegetable dyes. Made in France
Reared, spun, dyed, designed, all our products are created in France, with a high demand for quality.
Creations for weddings and ceremonies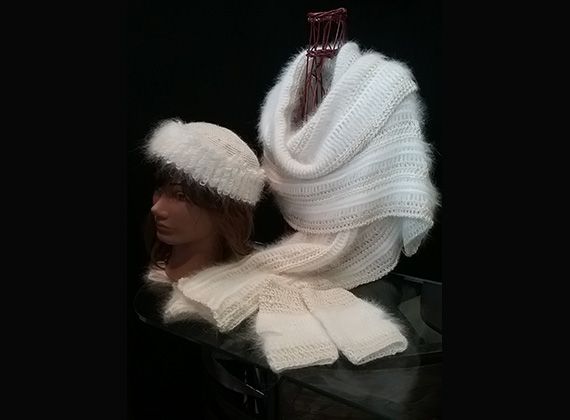 Ensemble in mohair and angora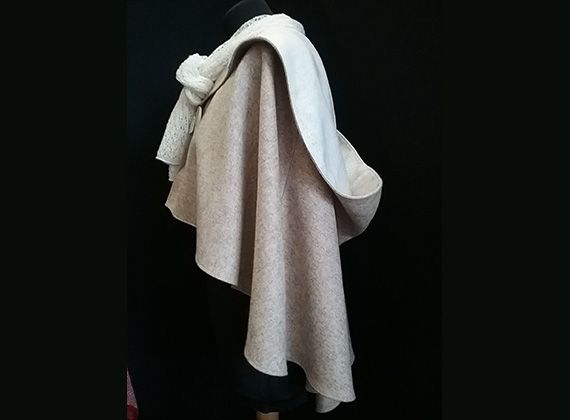 Cape in Solognote wool cloth
Hand wash in cold water recommended, with little detergent
Wringing without twisting
Dry cleaning for the Solognote cloth clothes
Gentle wash in a washing machine on the cold water wool programme
Latest News
Transformation de la laine: de l'animal au fil…. Je vous propose à l'occasion de cette
Laines de mon jardin dyes its wool with tinctorial plants collected for the most part
The Guarantees

Made in France
Breeding, spinning, dyeing, creation, all your products are created in France, with a great attention to quality

Organic -100% Natural
From the feed to the dyeing process, everything is natural, to generate a perennial product, which respects the environment

Respect for animals
Here, we love animals; they have lots of room, good husbandry, organic feed and daily human contact.

Despatched with signed for guarantee
Because your order is valuable, all our parcels are tracked and under guarantee.

Secure payment
Payment using PayPal, whose security is guaranteed.