Respect for animal life
MEADOWS, SHELTER, ORGANIC FOOD, HUMAN CONTACT
Cover the spots with the mouse to discover the names of the animals and their breed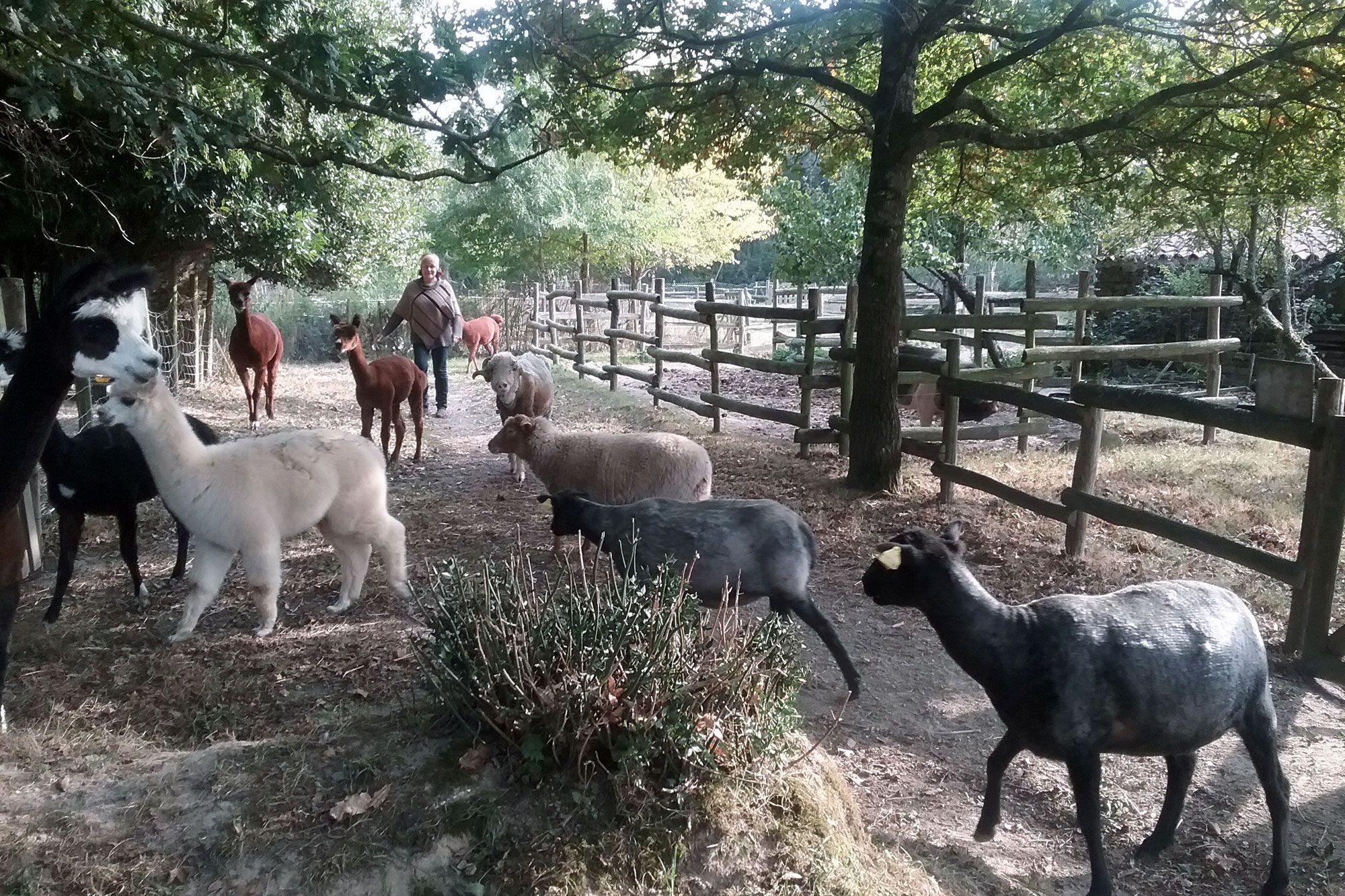 Selon l'animal et la qualité de sa toison, l'utilisation de la laine sera différente.
Alpaca: Family of the camelids; high quality wool of different natural colours; white, beige, brown and black, can be worn direct on the skin
Angora goat which provides mohair, a high quality shiny white wool, which can be worn direct on the skin
Rambouillet Merinos: short and soft hair, very white, which can be worn direct on the skin
Solognote: protected race which provides a lovely coloured wool; beige in various shades and dark brown
Gotland: beautiful wool which is naturally grey and curly. The sheep originates in the Gotland Islands of Sweden
To complement my collection of wool I also use fleeces of Solognote sheep reared organically in my region.
For some lace creations, I choose Merino wool from Arles, sourced in flocks from the South East of France.
Lisle thread can be used for weaving and for lace
Angora goats come originally from Turkey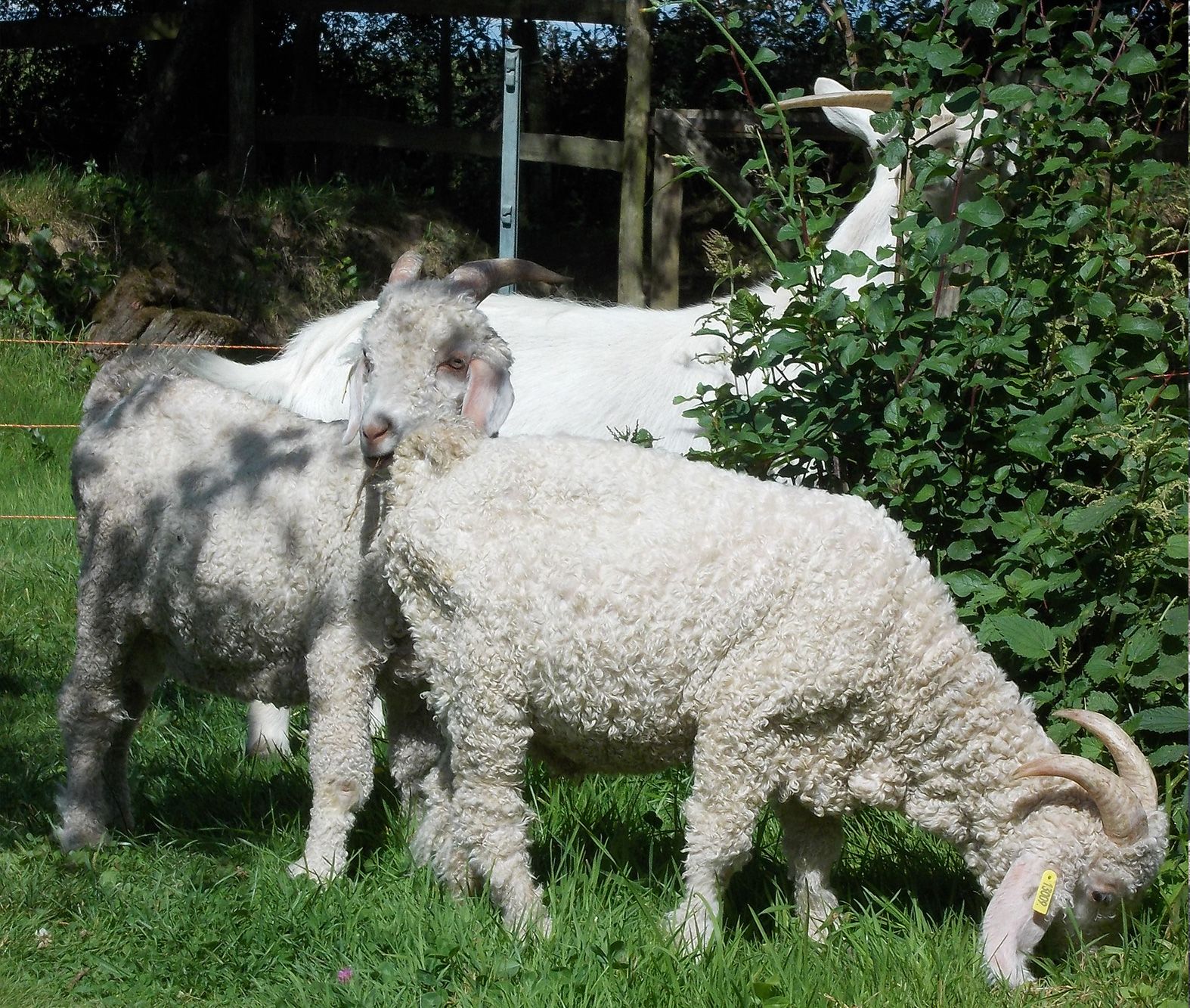 The stages of transformation of the wool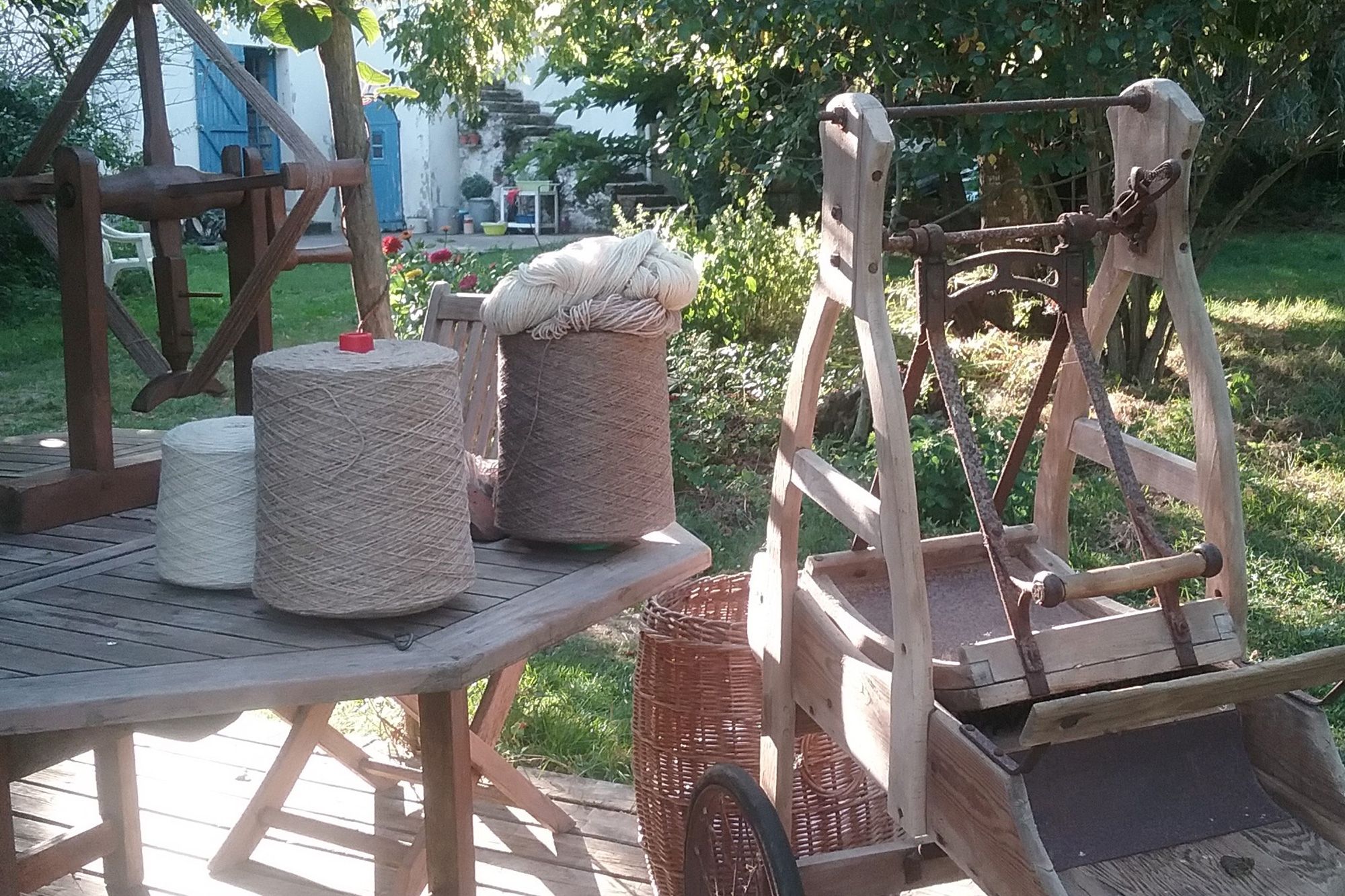 Transformation
Following on from the shearing, the wool is picked, then washed with an ecological soap.
It will then be carded and spun, using a spinning wheel.
I use lavender essential oil to protect it from moths.
To learn more about the transformation of wool, have a look at the workshops.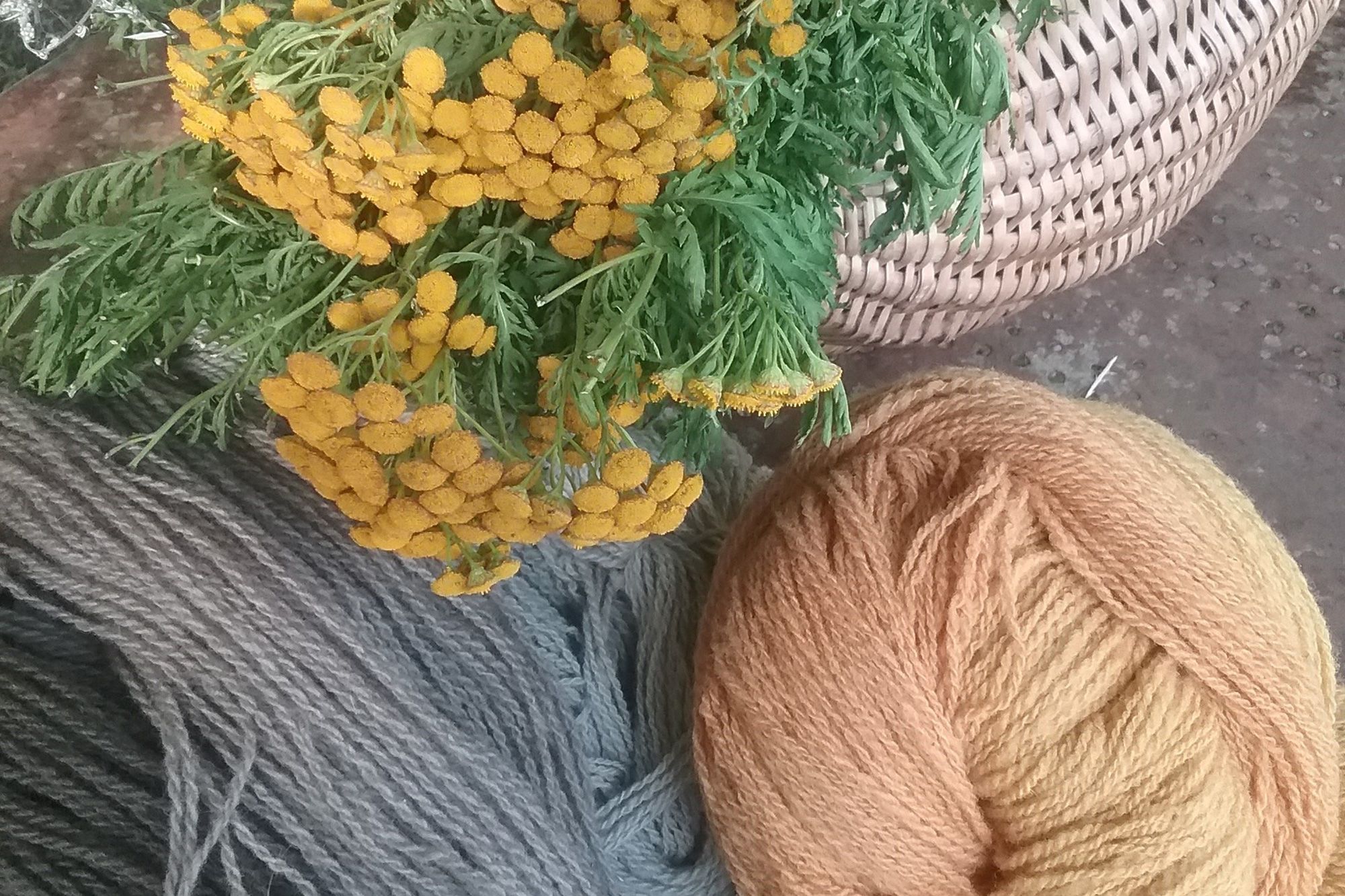 Plants for dyeing from the garden will give very pretty colours:
After harvesting (wormwood, mignonette dyers, madder, tansy…) and depending on the season, I prepare a bath of dye which will receive the hanks of wool, already treated with an alum mordant.
I also develop dyes using fermentation (oak galls, red cabbage…)
To learn more about vegetable dyeing, have a look at the workshops.
The wool is then knitted by hand or crocheted in order to make unique garments.
It can be manipulated with a knitting machine to obtain effects of weaving or of lace.
Garment using Solognote wool cloth.
The wool threads are woven and fulled in France to generate a very beautiful wool cloth.